Custom Paint by Numbers Kit - [FREE PHOTO EDITS]
CHOOSE ❤️ ANY ⭐ PHOTO - UPLOAD - ORDER
A photograph is good but a painting? That's ARTISTIC. With custom paint by numbers you can get your portraits, wedding photos, your pets photos or any other photo you want converted into a canvas for a painting.
Create your own personalized paint by numbers kits and have the time of your life painting / recreating your memories on canvas!
We can convert any of your photographs or memories into the perfect painting canvas. And guess what? This is also the perfect gift as you can give a friend or a loved one, a painting of a special moment in their life specially painted by you!
FREE: Photo edits are FREE for our customers.
Send us your photo and we will send you Paint by Number version of your photo for free. Mail us.
Take your talent to new heights and see the masterpieces you create with our custom paint by numbers kits.
What's New in Custom Paint-by-Number?
You tell us what you want to paint!
A keepsake for a lifetime as you can recreate memories
A very personalized gift or the perfect addition to your wall
You can also provide services by ordering custom kits for client photographs and paint for them!
The fun never stops!
It's easy to order and the kits are highly affordable
Order now and you'll see how simple it is!
Why Should We Be Your Choice?
We guarantee high-quality products
Customer satisfaction means everything to us
We have a very strong reputation
Email support is available 24/7 at help-at-allpaintbynumbers.com
Affordable rates and FREE Shipping.
About All Paint by Numbers
As a renowned company providing high-quality products, our top-most values include integrity, trustworthiness, and exceptional customer service. We aim to continue to provide amazing paint by numbers kits to our esteemed customers in order to help them make the most of their talent, spread cheerfulness and joy, and encourage positive mental health. We strive to provide the best of the best and nothing less!
Share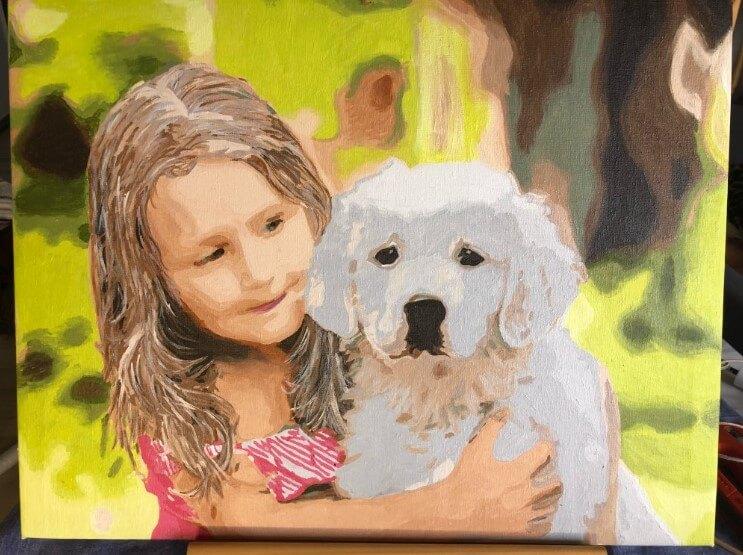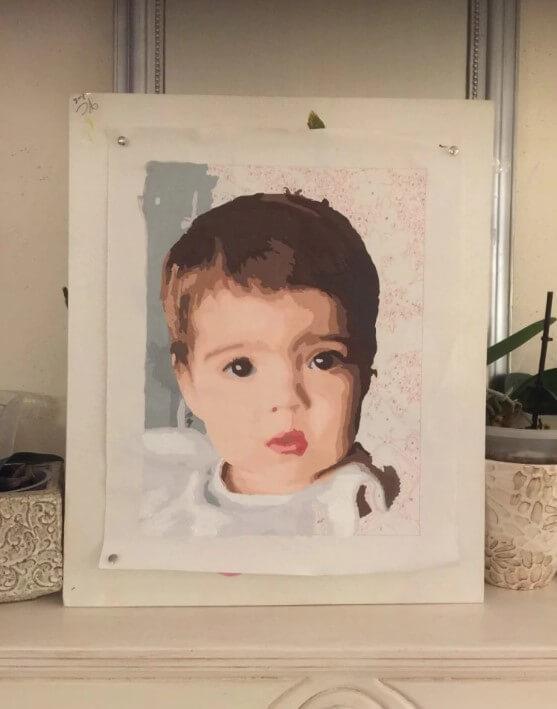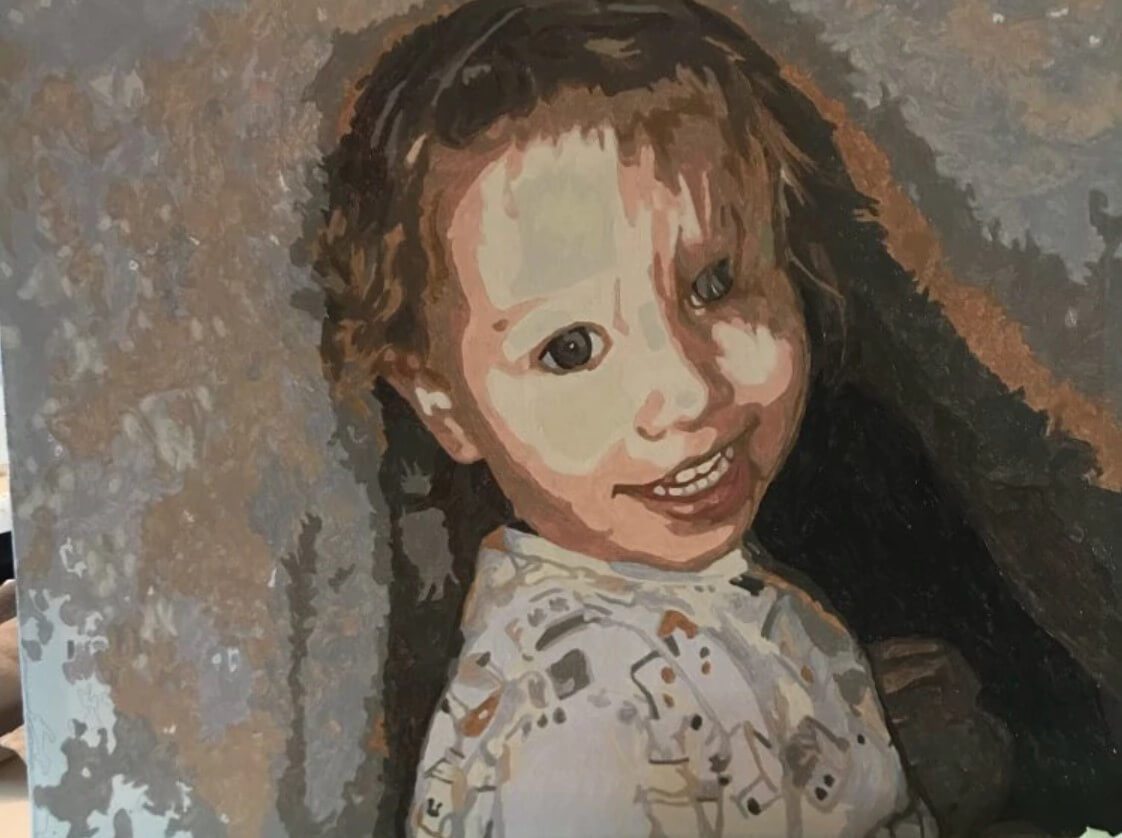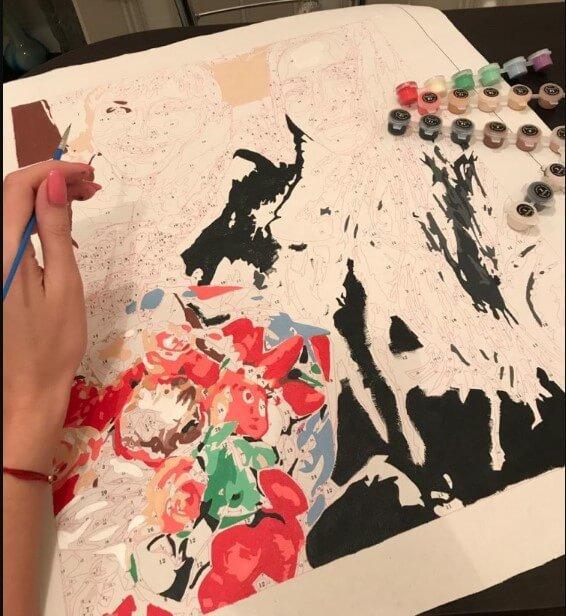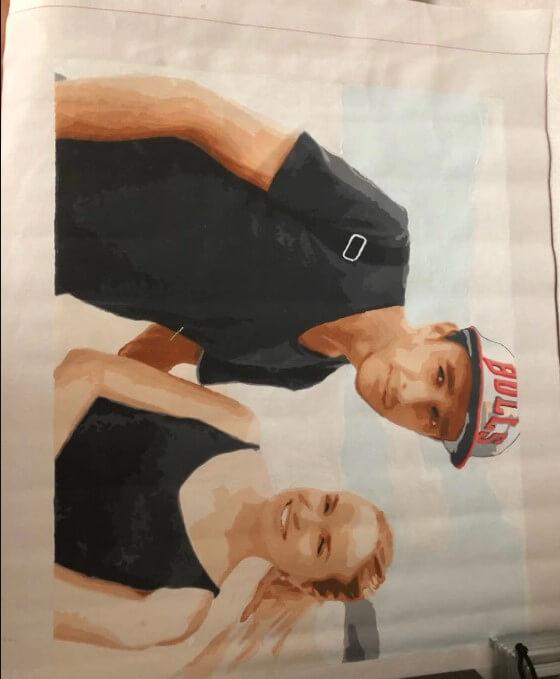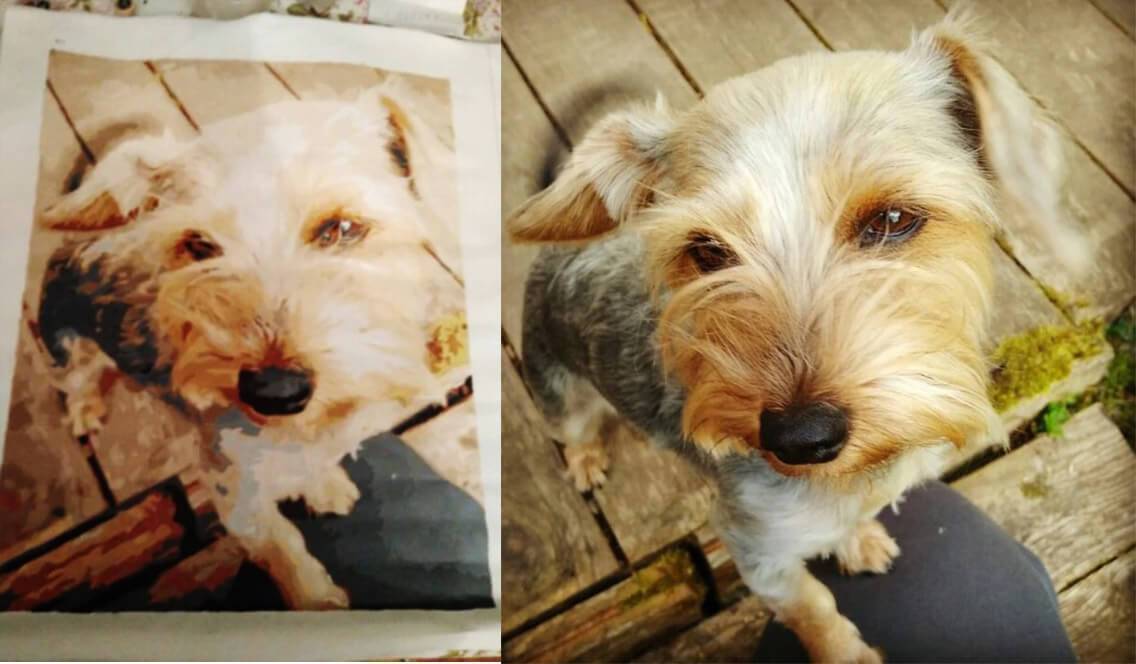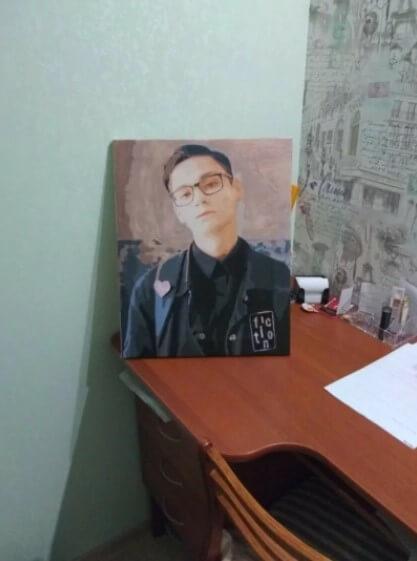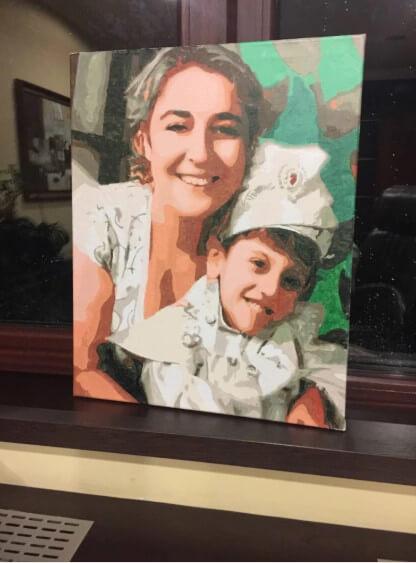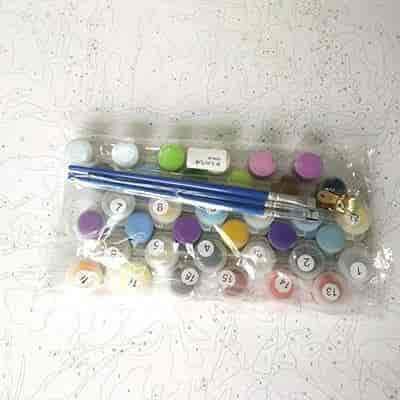 I keep getting asked to review the product. when it hasn't even shipped
Its been 2 weeks and I'm still waiting for the product to ship, let alone arrive to me.
NO COMMUNICATION
I HAVE RECEIVED NO UPDATED COMMUNICATION ON WHERE MY ORDER IS.
My paintings
Still haven't received yet and not happy
Horrible
My paint by number had a some number problems in 2 spot the numbers were unreadable
🖌️ Custom Paint by Numbers
If you enjoy painting and want to create personalized paintings, a Customized Photo Paint by Numbers kit is the perfect option for you. This type of kit allows you to choose a photo of your choice and then paint it by numbers. The kit comes with everything you need, including a canvas, paints, and a brush. You simply follow the numbered guide to create your masterpiece.
A photo paint by numbers kit is the perfect way to immortalize a cherished photograph. The kit allows you to recreate the photograph with incredible accuracy, and the final product is a beautiful piece of art that can be displayed with pride. A customized photo paint by numbers kit makes an unforgettable gift for any occasion.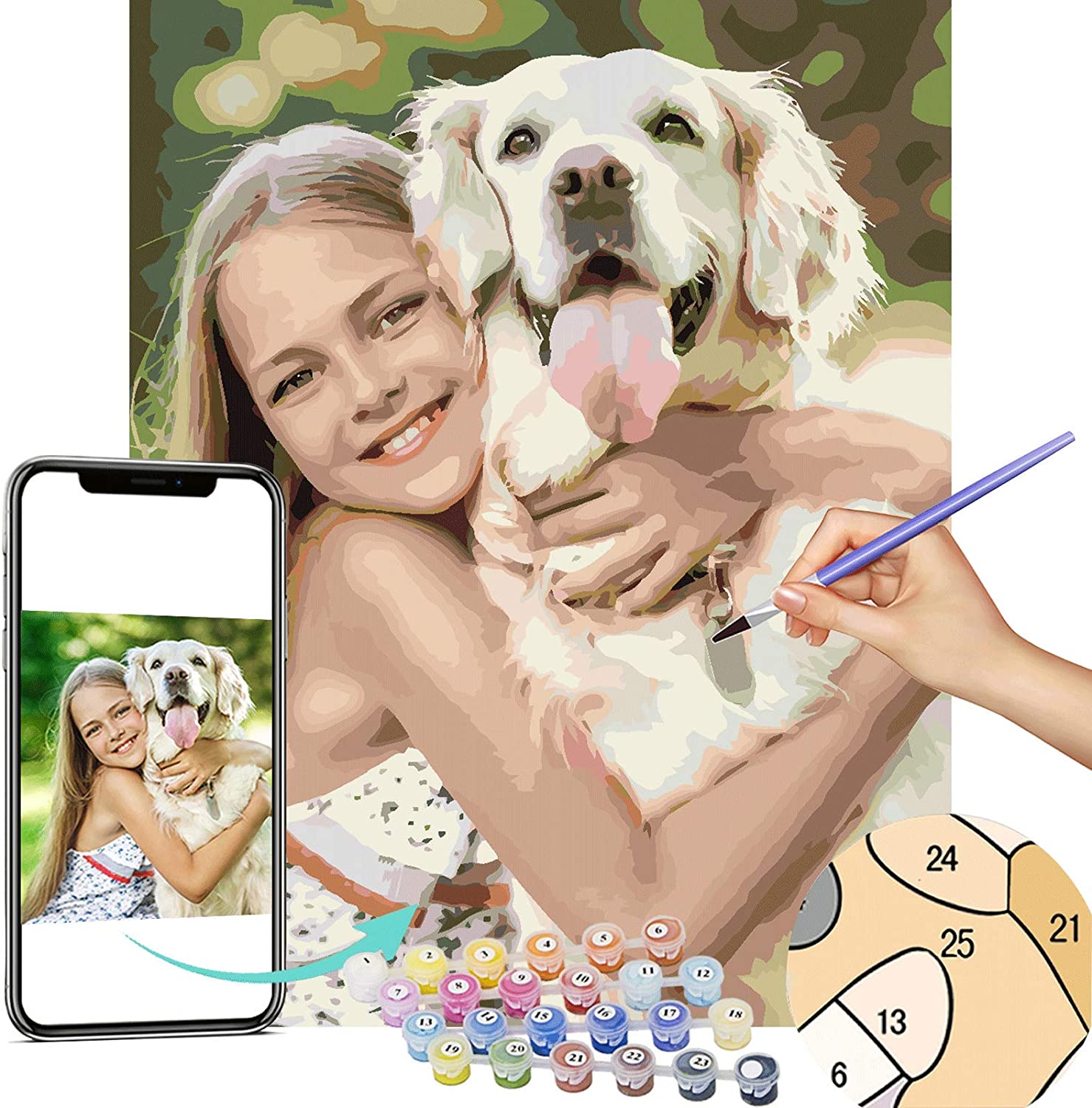 🎨 What Is Custom Paint By Numbers?
Custom paint by numbers kit allows you to convert any photo.. YES!! "ANY PHOTO" into paint by numbers kit. The kit is delivered to you and you can start painting it. We offer many sizes from 30x40cm to 60x80cm and you can choose as 24, 36 or 48 colors for your painting according to how colorful your photo is.
Custom paint by numbers is the best thing, you can convert your best memory photo into a painting, and you can paint someone's favorite memory and gift it to them ohh! that would serve as a precious gift.
🎨 What Photos should I use for Custom Paint by Numbers?

The best photos to use for custom paint by numbers are high contrast. If your photo includes people, try to avoid dark, shadowy images. The picture should be clear and well-lit.

🖌️Paint Your Most Precious Memory:

There's no denying the fact that memories are timeless treasures of the heart, so why not use them to produce a lifelong magnificent masterpiece of custom paint by numbers? Nothing is as precious and beautiful as the memory that lives on in our paintings and as well as our hearts so hurry up and lets recreate your memories in style.

🖌️Paint Someone's Favorite Photo:

The most beloved gesture for anyone these days is to remember the little things that matter. On the same lines, painting someone's favorite photo is as wholesome as it can get. Trust us, such gifts are magical and memorable on all levels.

🖌️Paint Any Photo On the Internet:

Yes, you read that right. There's no limit to customization and you are all truly in for a delight as we offer you to choose ANY photo on the internet and we'll help you make a masterpiece out of it. (Amazing isn't it?)

🎨 Why You Should Order Custom Paint By Numbers Kits?

🖌️ It's A Unique And Creative Gift:

Custom paint by numbers kit is an ideal gift for friends, family members, or loved ones. It's the perfect way to celebrate a special occasion or holiday. Paint by numbers kit is also an ideal present for children and teenagers who are looking for something creative and educational

🖌️ Art Therapy:

A paint by numbers kit is a wonderful way to relieve stress and tension. For many people, painting is therapeutic. When you relax while painting, your mind clears itself of other thoughts so that you are able to focus on the beauty of the picture before you. If you have stress in your life or feel overwhelmed with emotion, try taking up a paint by numbers kit and starting your own personal art gallery.

🖌️ Artistic Expression:

Whether you're using custom paint by numbers to create an original painting or simply following the numbered guide to recreate a photo, you'll find that this hobby promotes your artistic expression. The ability to repaint and recreate something beautiful offers not only

🖌️ Hours Of Fun:

Painting can be an incredibly enjoyable and satisfying experience. Painting by numbers is a great way to spend time with your friends and family on a rainy day or when you're spending the weekend at home.
🎨 How Custom Paint By Number Works?
When you send us a photo, our expert designers convert it to paint by numbers kit with the use of a special software. The canvas is numbered and colors are given to the numbers. Then the canvas is printed and paint pots/tubes are added to the kit along with paint brushes and frame (if ordered) and the kit is shipped to the your address.
Because, our designer has to make every design from scratch, custom paint by numbers can take more time to ship than normal paint by number kits.
🎨 How To Paint Your Custom Photo?
How to paint my paint by numbers in 3 steps:
🖼️ Step 1:

Once you have received your painting, unroll the canvas, stretch your canvas with stretcher bars or on a thin MDF board, whatever you feel easy with. If you are going to do it on easel, set your canvas on easel and make your workplace ready for painting.

🖼️ Step 2:

Choose the first number you want to paint on canvas, dip your brush in the corresponding color and paint your first brush stroke on the canvas. Start from the top and finish at the bottom.
🖼️ Step 3:

Frame your painting and hang it where you'd see it frequently.
🎨 Why Choose "All Paint by Numbers"?
All Paint by Numbers is the best destination to order custom paint by numbers kit. We are offering you high quality of custom paint by number kits, with our cooperative customer support team, friendly service and affordable price.
Our customers are our most valued assets. We have earned their trust by delivering superior results on all occasions.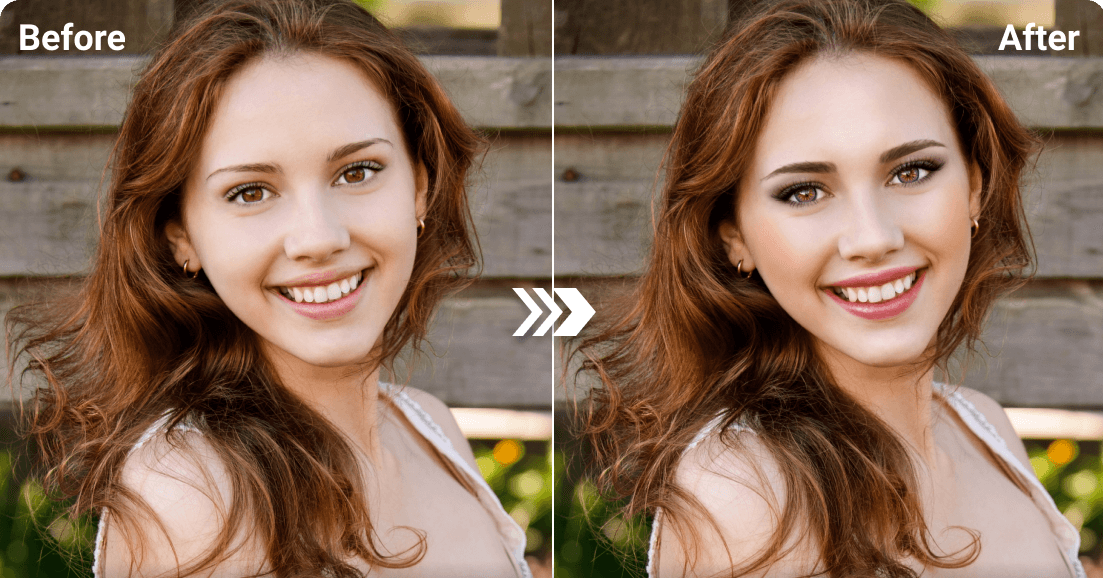 We offer free photo edits with your custom paint by number kit, Upon request. If you would like us to edit any portion of the image, we will do our best to fix it. We can do color correction, simple background changes, remove objects from background, red eye reduction, image cropping for free.
🖌️ Free Size Recommendations:
Choosing the right size can be a tricky task, our experts can do it for free for you. We will recommend you the best size based on your photo. If you have any doubt about choosing, you are free to ask us through chat or email us through contact page . We have well trained professional team who will help you till the last step of placing an order.
ALL Paint By Numbers From Our Best Collections