Premium Custom Paint by Numbers - 48 Colors - 11 Sizes
UPLOAD ❤️ ANY ⭐ PHOTO - PLACE ORDER
View full details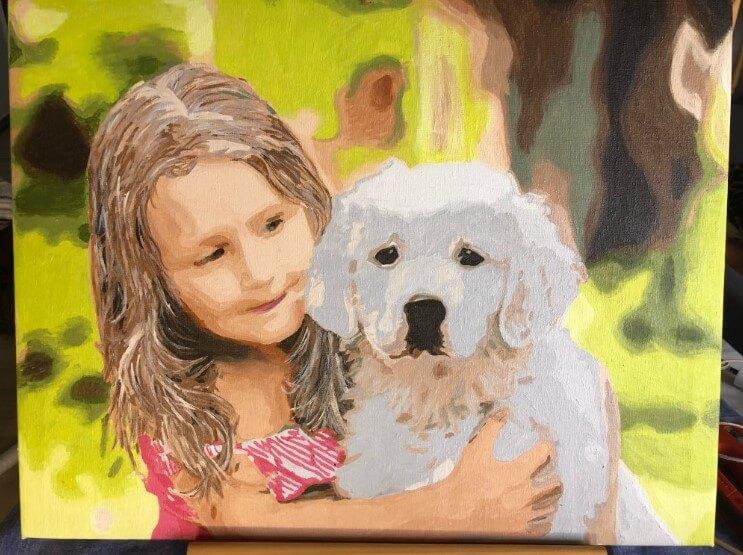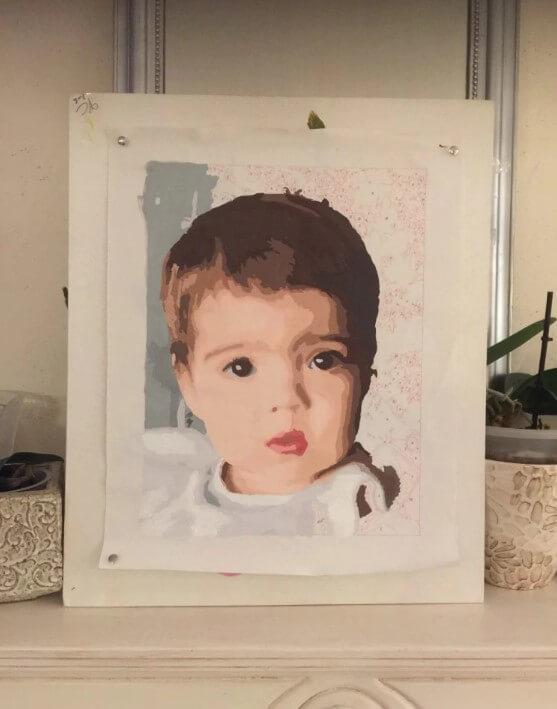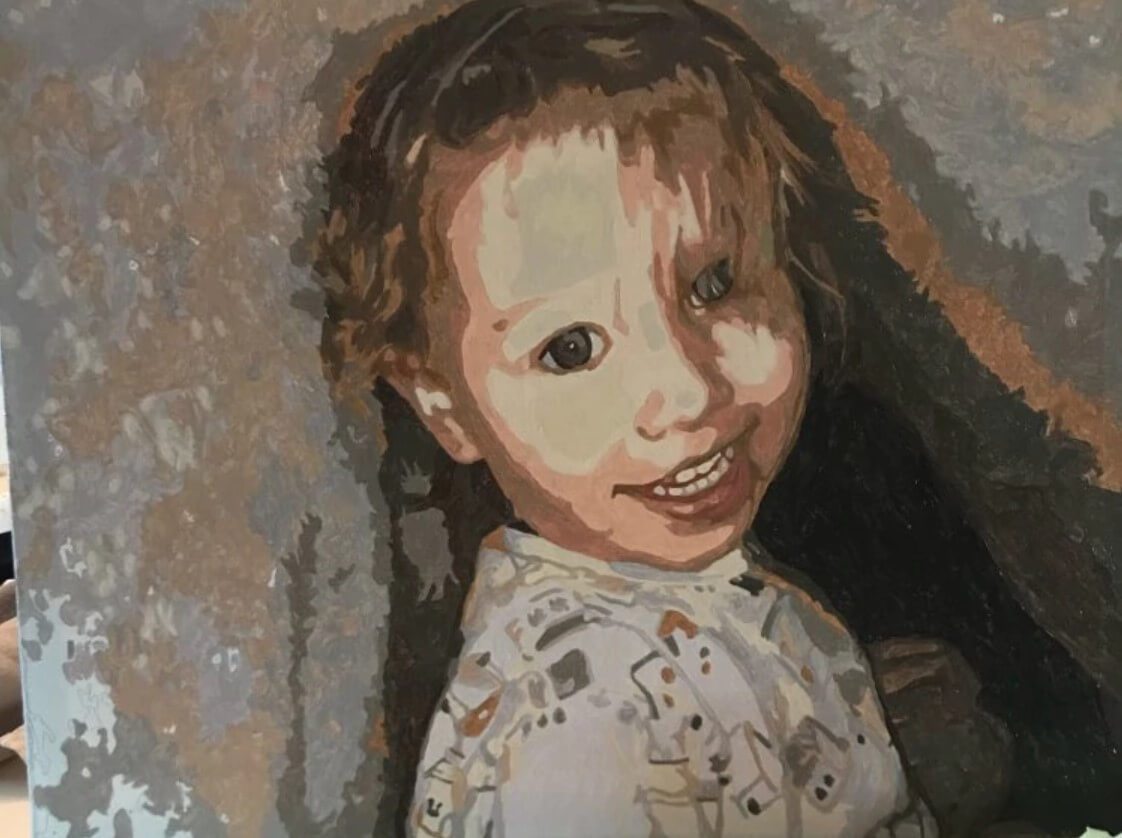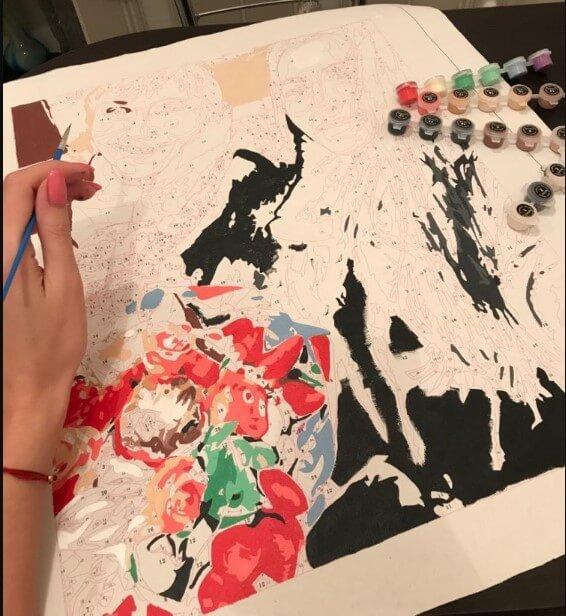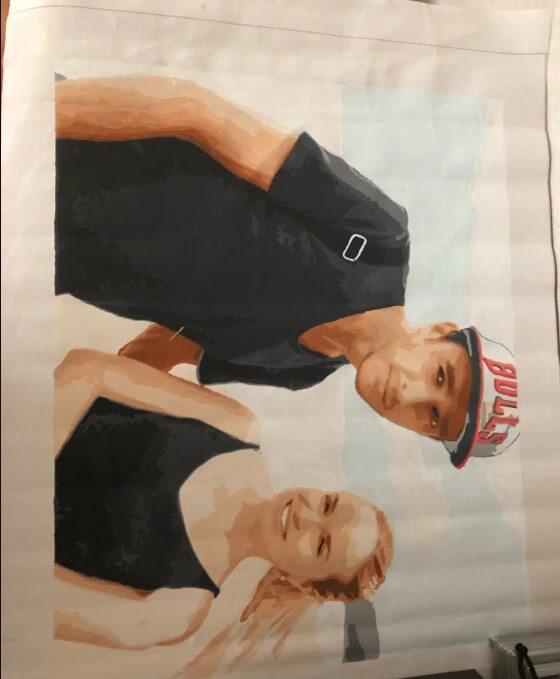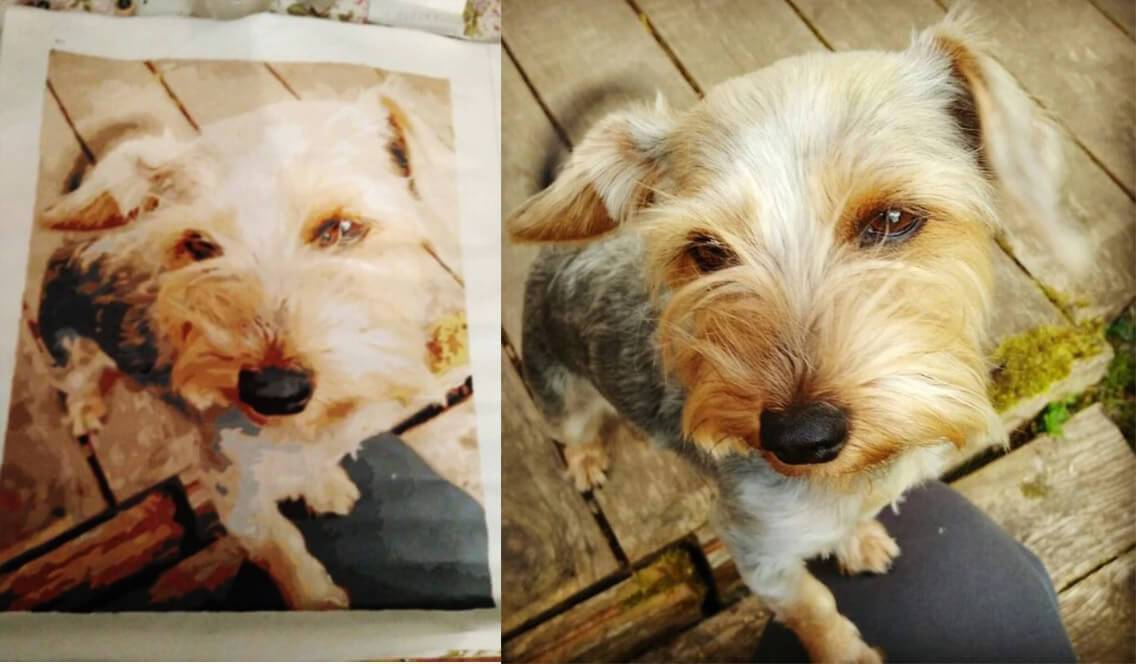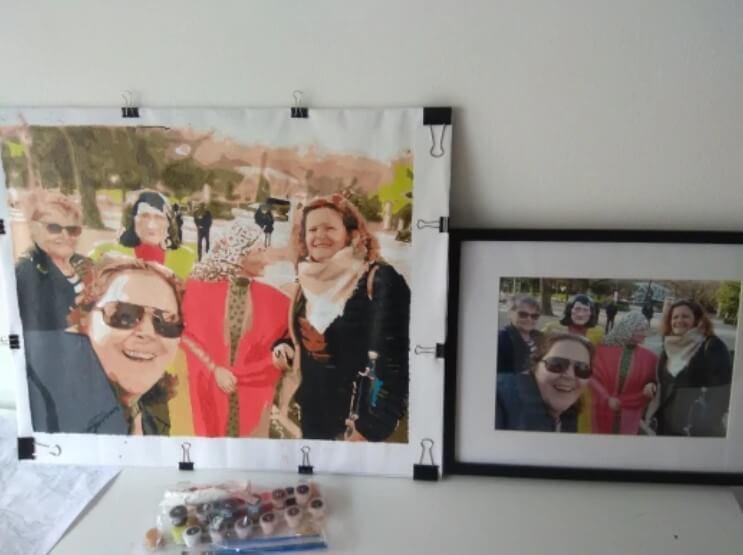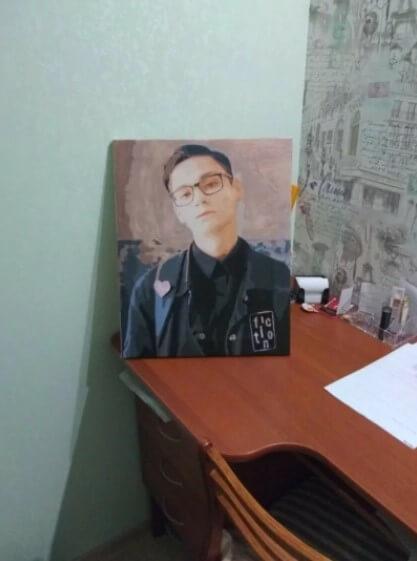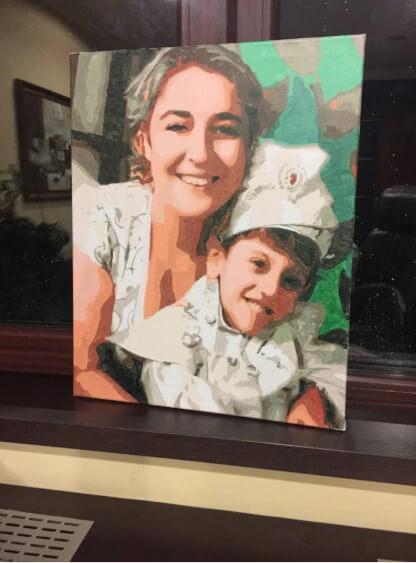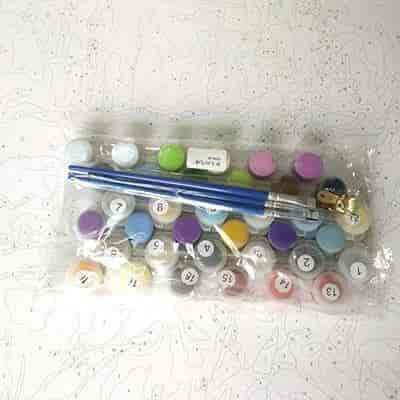 What is Paint by Numbers?

Paint by numbers is a painting kit that was invented in the 20th century and became very popular. The paint-by-numbers art form was created by Dan Robbins in 1950. The idea was to create a painting that anyone could create, regardless of their skill level. The kit comes with a canvas and numbers pre-printed on it. All you have to do is match the number on the canvas with the corresponding color and fill in the area. The kit consists of a canvas with a printed image and numbered areas corresponding to different colors. A set of paints and brushes is also included. The user paints the numbered areas on the canvas according to the color key provided, creating a finished work of art.

What are Paint by Numbers for Adults?

Paint by numbers are the same for everybody, but simpler designs are easier to create and are even ideal for kids. We've classified them as "Paint by numbers for kids". All other kits are adult paint by numbers kits.

Modern Paint by Number Kits

In the world of art, there are many different mediums that an artist can choose to use. One such medium is paint by numbers. This type of artwork is popular among beginner artists because it is a relatively simple way to create a painting. The paint by numbers kits were designed for anyone to be able to create a masterpiece. These kits come in various sizes so they can fit any space or budget. Paint by number kits have been used for years as gifts for birthdays, anniversaries, graduations, Christmas presents, and more!

How to make my Paint by Numbers look better?

There are a few things you can do to make your finished painting by numbers look better. One is to add a layer of varnish or sealant to protect it from dust and dirt. You can also add a second color or layer of paint to give it more depth and texture. Finally, you can frame your painting to give it a finished look.
Most Loved Paint By Numbers
Sandra Trubin's Paintings
HOW TO PAINT BY NUMBERS IN 3 EASY STEPS?
Step #1 Order a kit. It's as simple as selecting a painting you like and purchasing it. The default size for all our paintings is 40x50 cm unless specified. The kit will reach you as soon as we can possibly get it to you.

Step #2 Get painting. Pull out your new kit and get started. A few key ingredients to make your painting experience go smoothly are: Working in a large, clutter-free space and a well-lit space. Starting from the top of the canvas.

Step #3 Step by step and number by number when you have completed it, you will be stunned by the beauty of it. Frame it, hang it, see it and smile :) oh yeah, don't forget to send us a photo review.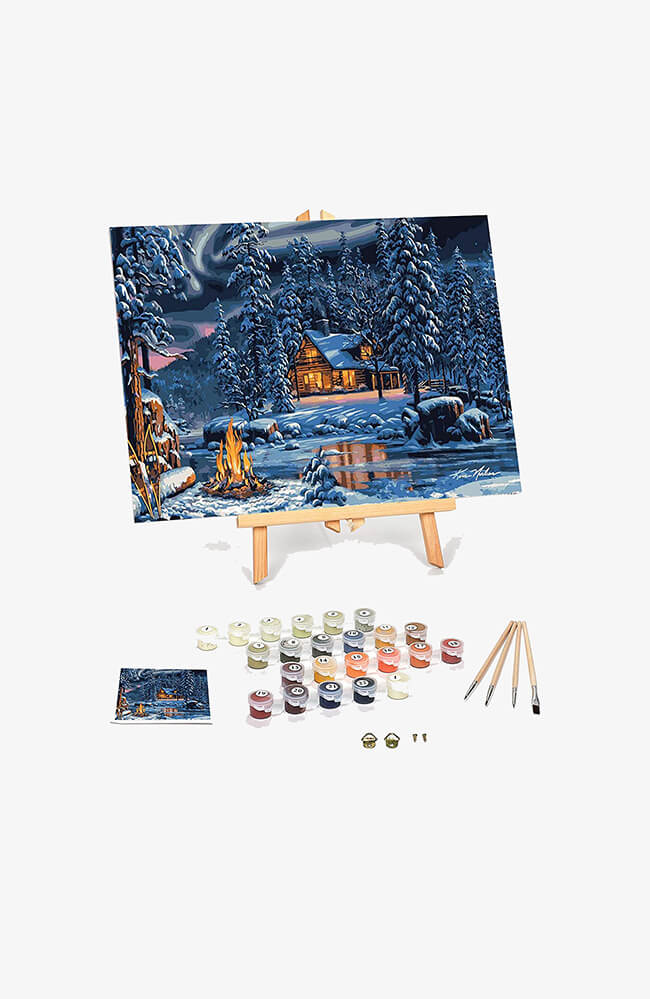 Painting By Numbers Tips & Precautions
Paint-by-numbers is an easy and fun way to paint. It is also a great way to improve your painting skills. There are a few things that you can do to make the painting process even easier and more enjoyable. There are no hard and fast rules to paint with numbers. Following are a few tips which always come handy when painting with these kits.
🖌️ Start painting from the top of the canvas to avoid unwanted smudges.
🖌️ Paint bigger sections (The easier part) of the painting first so you can focus on the fine detailing with more focus.
🖌️ Choose a quiet and calm place for better effect of activity.
🖌️ Remember to close the paint boxes which are not in use so that the paints don't end up dry.
🖌️ Take your time with painting. It will be relaxing and worth enjoying.
🖌️ Always wash your brushes with water when you switch colors.
🖌️ Use the paint moderately since there's only a limited supply provided in your kit. However, the paint is more than enough to complete the painting.
Using paint by numbers kits is a great way to improve your painting skills. These tips will help you create beautiful and professional-looking paintings. So get started and have some fun!
Eric Wilson's Painting Art Work
We provide a 100% Satisfaction Guarantee and ensure that you will receive a high-quality painting or your money back. We are so confident in our kits that if for any reason you aren't completely satisfied, we will refund you 100% of the purchase price!
Risk-free shopping with All Paint by Numbers, just contact us within 60 days of receipt for a full product refund.
Why Choose "All Paint by Numbers"?

We at All Paint By Numbers offer 1000+ paint by numbers kits with various designs and sizes. We pride ourselves in providing high-quality painting kits with premium paints and brushes. Our products are made to last, so you can continue enjoying them for years to come!

Trust - We have been in this industry for more than 5 years and have served 200,000+ happy customers. Being in the industry for so long, we understand the process and materials of our canvases, paints and brushes. We also know what our fellow paint-by-number-lovers are looking in their kits.
Customer Support - We aim to provide the best customer service possible and ensure that you receive only the highest quality paintings. We will ensure that you receive your orders as quickly as possible and be very happy with them! We're here for you 7 days a week. During Covid-19, when all other companies stopped responding to their customers, we replied to their mails and chats day and night to keep them satisfied.
Innovation - We are always leading in innovation, we have already the most advanced paint by numbers kits in the market and we are evolving everyday, giving our customers the best quality for their money.
Quality - The paint by numbers that we are using is the best in the market, the best quality paints and canvas. Our team of professional paint by numbers artists is creating tons of different designs every month, to give you a wide selection of paintings to choose from.
Licensed from Artists - We work with real artists around the world to bring you exclusive and unique designs.

FAQs

What's included in a Paint by Numbers Kit?

The kit comes with a canvas, numbered paint containers, and a brush. Each color is designated to a number and all you have to do is follow the number on the canvas and fill in the corresponding paint.

Who can do Paint by numbers?

Paint by number kits is for all ages! They are a great way for people of all ages to enjoy the art of painting. The kits come with everything you need to complete the painting, and they are a great way to learn painting and have a fun pastime hobby.

Who invented paint-by-numbers?

Dan Robbins invented Paint by numbers. He died at 93.

How to turn photo into paint by numbers?

Custom paint by numbers is the answer to your question. You can turn any photo into paint by numbers kit with our custom paint by numbers kits.

Do You sell Paint by numbers in Germany?

We recommend Malen Nach Zahlen Deutschland if you are looking to buy Adult paint by number kits in Germany.

Where to buy paint by numbers?

There are several places you can buy paint by numbers from but are you sure of the quality of kits you will be getting? "All Paint by numbers" makes sure you get the best kits. Do you love plush toys as well? Check out some of the cutest squishmallows this Christmas.